BEZABEH AGAINST AFRICA.JENNY SIMPSON AND GEMMA STEEL AGAINST CHEPYEGON.INCREDIBLE DUELS FOR CINQUEMULINI 2014
Proud to announce my partnership with CinqueMulini Xc as social media editor and international side!!.
Only in english language here the official news with the first elite field released:
Alemayehu BEZABEH, Awel Muktar EDRIS, Alex KIBET e Yihunilign Amsalu ADANE.Four athletes will give us an excellent show on course of Cinque MUlini,8th stop of IAAF PERMIT XC CIRCUIT.
European Xc champ Alemayehu Bezebeh (Esp) against Africa,this should be the theme for edition number 82 of CinqueMulini scheduled next sunday.Mukthar Edris (Eth) is the world junior champ on 5000m in Barcellona 2012 and has a pb of 13.03:69 on same distance.He is back to defend his last year title on our course.Alex Kibet (Ken) is known for his amazing success last december in Bruxelles IAAF XC.Amsalu Adane (Eth) is a debut in Italy and last december in a national cross in Addis Abeba beated well known Hagos Gebrhiwot.
For national italian flag,to follow Michele Fontana and Giuseppe Gerratana (bronze medal in steeple last year in Tampere Under23 eurochamps).With them to underline also DeMatteis twins..Bernard and Martin so well focused and excellent world-runners in mountain running.
On Juniores biggest name will be italian Yemane Crippa so unlucky in Edinburgh Xc where he lost gold in juniors only in last meters.
Race organizers are happy to have for another year some of the best runners in the world on their course.Since 1952,when race became international,Cinque Mulini had always the elite of the athletics with 33 gold medals from olympics who ran here during years..Which other race could have a similar history??
Last year winners were Mukthar Edris who beated Albert Rop and Bernard Rotich after a very close sprint while in women ethiopian Afera Godfay took gold.
Women race,this year at 44th edition will have an amazing duel between american Jenny Simpson,gold in Daegu2011 on 1500 and 3:59.90 as PB.kenyan Faith Chepyegon world junior cross champ but 3:56.98 on 1500 last year in Doha will be her top contender with Gemma Steel (Gbr) silver medal in Belgrade2013 eurocross champs and magnificent winner in Edinburgh xc.
Italian flag will be held by Labarbera twins,Giovanna Epis and Valeria Roffino,who will fight for top positions.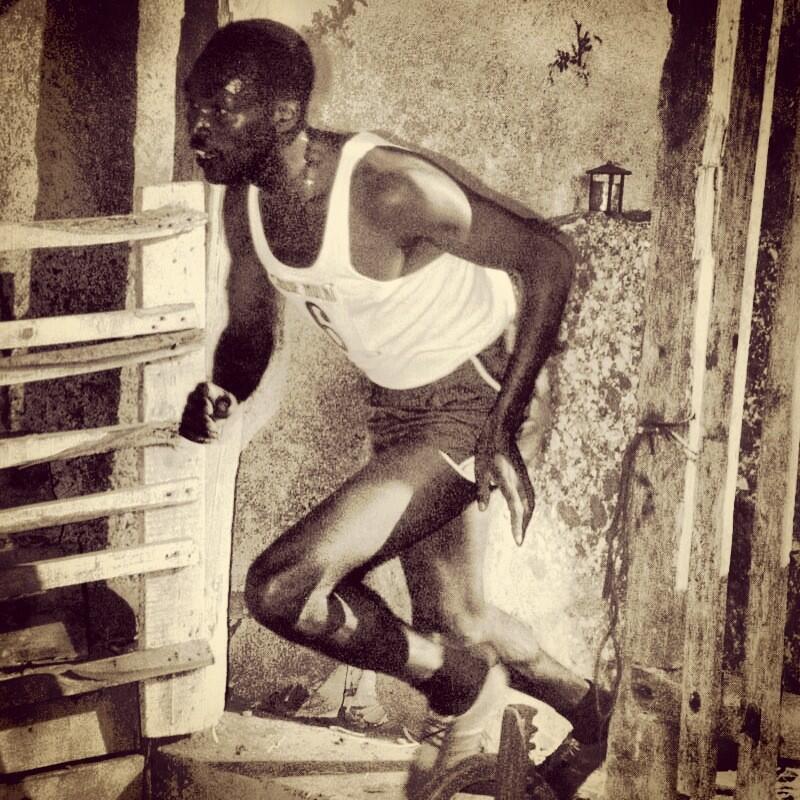 (Legendary KipKeino coming through one of the mills as always today )
Other national and international athletes are going to be added in last days so surprise could not be finished here.
Many will be as usual other races for amateurs and kids to create a great day of cross country on a magic course with still an orginal mill to go through.
8.40am ET-1.40pm GMT-2.40pm CET will be the start for international women race and 9.15am ET-2.15pm GMT-3.15pm CET the start for international men race.
Livestreaming will be in Italy on RAISPORT2 starting from men race and women delayed.Organizers will provide livetweeting for event with news,photos and short video live from course.Follow the livetweet on @cinquemulini on twitter.CinqueMulini xc will be also on Instagram at @cinquemulini. TOP ATHLETES PROFILES: